Welcome to The Guild of Horticultural Judges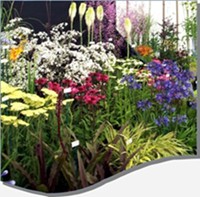 The Guild is the membership organisation for judges of trade exhibits at flower shows, incorporating fruit and vegetable shows, show gardens and a wide variety of other horticultural exhibitions. Advice and support is also provided for show organisers.

The Guild was formed in 1993 from those trade display judges who had, for many years, been listed as approved judges in the Horticultural Exhibitors' Association Year Book.

Guild members have extensive knowledge and expertise in all aspects of growing for and staging of exhibits, and experience in assessing of a wide spectrum of trade and associated displays.

The Guild ensures that all new members are adequately experienced within the wide range of trade exhibits, and training is provided where appropriate.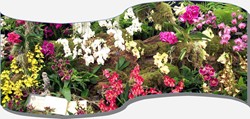 The aims of the Guild are two fold: to bring together a group of professional horticulturalists who are widely experienced in all aspects of plant exhibiting and judging; and to ensure a uniform high standard of judging, following a stringent criteria which has received the approval and support of the Horticultural Exhibitors' Association.

The Guild is presently made up of horticulturalists from the nursery trade, private and botanic gardens, public parks and specialist societies, all with a keen interest in the growing and effective presentation of plants. It is the policy of The Guild to further promote links with the Horticultural Exhibitors' Association, the Royal Horticultural Society and the Association of Show and Agricultural Organisers.